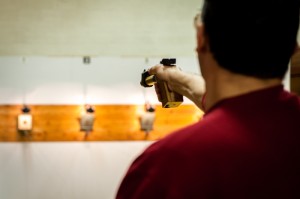 The Arlington International Airgun Club (AIAC) is located in Chicago's northwest suburb of Arlington Heights, Illinois. AIAC's goal is to promote Olympic-style air pistol and air rifle shooting. The club is affiliated with the National Rifle Association (NRA), the Civilian Marksmanship Program (CMP), USA Shooting (U.S. Olympic governing body), and the Illinois State Rifle Association (ISRA).
To further expand on its mission to promote Olympic-style shooting, AIAC recognized the need to start a junior shooting program to develop future generations of Olympic shooting athletes. The AIAC Juniors program for Junior Olympic 3 Position air rifle (3P) teaches students, ages 12 to 21 years old, proper gun safety, while also encouraging marksmanship proficiency and competitive advancement. The club supplies all of the equipment necessary for its students to participate in the 3 Position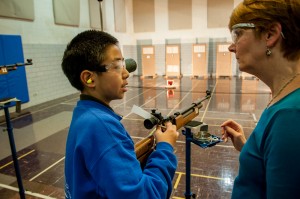 sporter-class air rifle (3P) training sessions and competitions for a minimal membership cost and a small nightly range fee.